May the enchanting beauty of the desert rose whisk you away to the surreal sights of Qatar's desert, as you stare into the hypnotising movements within this elegant snow globe. The architectural marvel of the National Museum of Qatar (NMoQ) was conceptualised by studying the desert rose, which can be found across the desert in the country. Formed of gypsum or baryte mixed with sand grains, the light reflecting petals continuously grow and each rose is a unique piece, as everything in nature. The snow globe really is a great souvenir to take away from Qatar, symbolising both the country's' natural beauty as well as its cultural gem that is the NMoQ.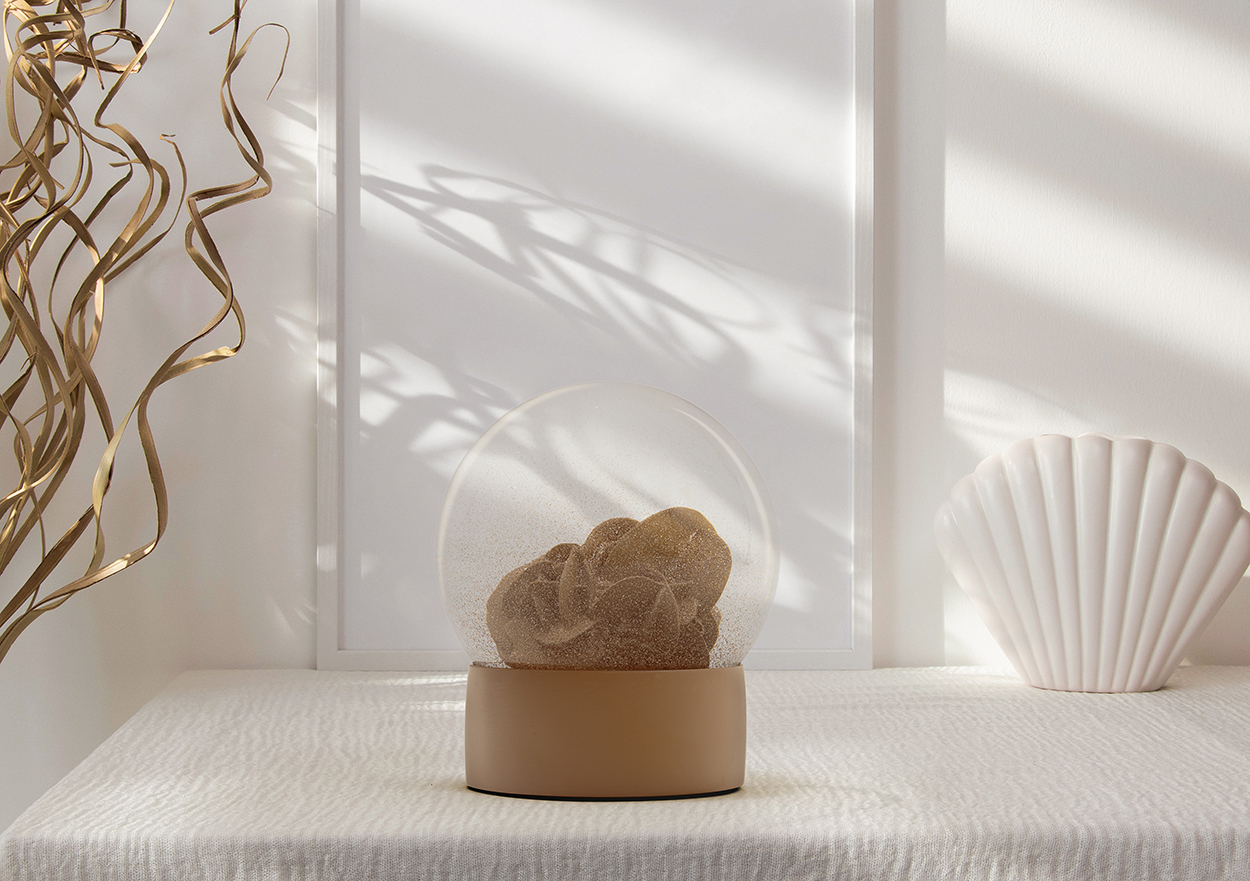 Made in China
Material: Glass
Weight: 930g
Dimensions: 12.8cm x 12.8cm
We found other products you might like!