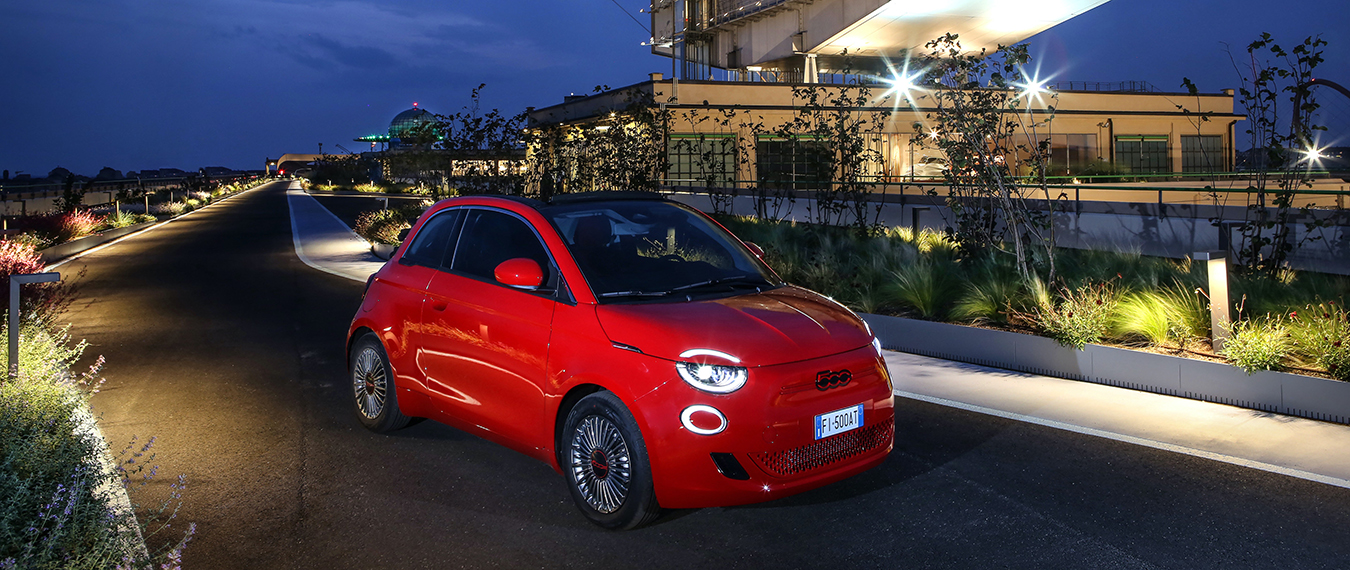 Introducing the New Limited-Edition (FIAT)RED500e
Available to order at IN-Q gift shops and IN-Q online
The new limited-edition electric vehicle, (FIAT)RED500e, is now available to order at IN-Q gift shops and IN-Q online store for delivery in Europe. A percentage of the (FIAT)RED500e's sales proceeds will benefit Qatar Museums, the nation's preeminent institution for art and culture.
The electric car was unveiled at Qatar's Culture Pass Club, Qatar's first members-only arts club located in Mshereib Downtown Doha. The sale of the electric car is the latest demonstration of Qatar Museums and its Chairperson Her Excellency Sheikha Al Mayassa bint Hamad bin Khalifa Al Thani's commitment to sustainability and protecting the environment.
The unveiling coincided with the global launch of the (RED) FIAT, Jeep and Dodge Ram vehicles in Turin, Italy. (RED), a not-for-profit organization founded in 2006 by Bono and Bobby Shriver, partners with major brands to raise money in support of global public health.
Doha is among the first locations in the world where the public can see the new limited-edition electric automobile.
For enquiries about the (FIAT)RED500e, contact us at: specialprojects@inq-online.com